VietTimes – 16 excellent projects on responding to climate change in Vietnam were honored at the award ceremony of the "Women and the future of a green economy" innovative startup competition held on the evening of June 24 , in Hanoi with a total prize value up to 647,000 USD. Deputy Prime Minister Vu Duc Dam and representatives of many ministries and branches attended the event.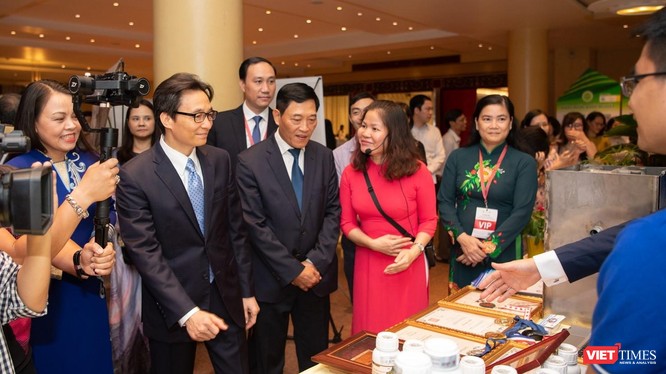 These 16 projects were selected by the Project Management Unit of Vietnam Center for Innovation and Response to Climate Change (VCIC) from more than 700 entries, in consultation with the Assessment Council. independent price and World Bank, Ministry of Science and Technology (S&T).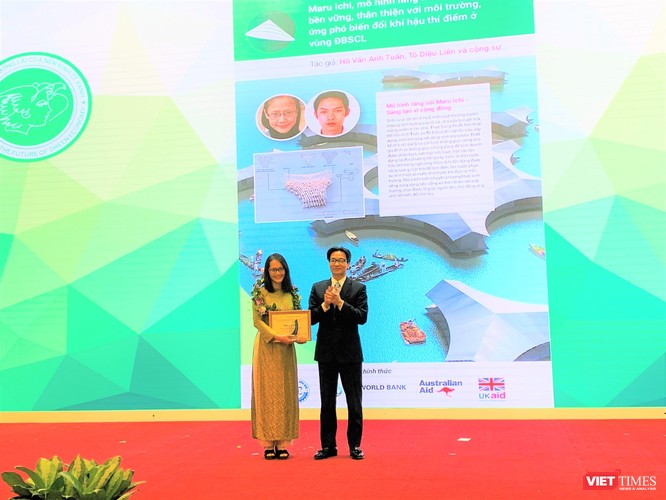 In addition to receiving funding from the World Bank-supported ODA fund, the Australian Department of Foreign Affairs and Trade (DFAT) and the UK Department for International Development (DFID), the winners also have access to consulting services, business development support from VCIC, including training, mentoring, connecting with startup support networks, expert networks, partner networks, facilities, outreach invest.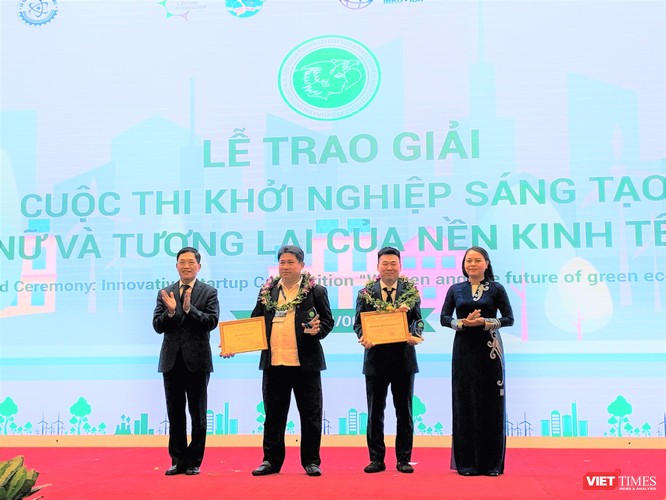 Speaking at the awards ceremony, Deputy Minister of Science and Technology Tran Van Tung emphasized: "The Ministry of Science and Technology highly appreciates the efforts of VCIC and businesses in developing innovative solutions to transform the challenges of climate change into business opportunities. The VCIC model helps solve business problems, reduces emissions and improves climate resilience, while creating more jobs and improving competitiveness in the region. "
"Addressing serious challenges like climate change requires new ideas and creative thinking" – said Mr. Ousmane Dione – World Bank Country Director in Vietnam.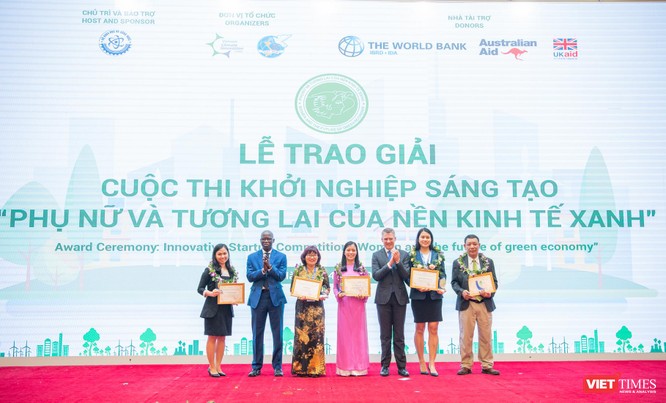 Award winners in this year's competition as well as graduates from previous contests play an important role in laying the foundation for Vietnam's clean and environmentally friendly technology industry. , with the creation of positive economic, social and environmental impacts from innovative business activities and plans.
Mr. Justin Baguley – Counselor for Economic Cooperation and Development, Australian Embassy in Vietnam – said: "Supporting gender equality and economic empowerment for women is an important part of our partnership. we are with Vietnam. We are delighted to help women-led businesses find innovative ways to tackle climate challenges, turn them into business opportunities, create jobs, and drive economic growth.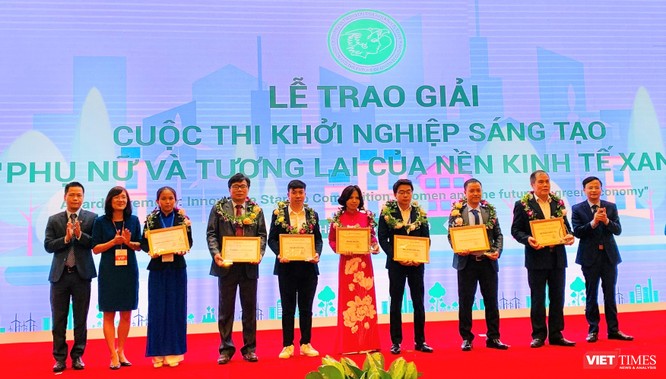 In this event, the "Green Start-up Aspiration" exhibition took place with 22 booths displaying innovative products / services of 3 Proof of Ideas Contests. Over the past three years, VCIC has held 2 Proof of Concept with 32 award-winning businesses. At this award ceremony, mature enterprises from the previous Proof of Concept Contests were awarded graduation certificates, after proving their growth and willingness to approach new markets.
Nguồn: https://viettimes.vn/16-du-an-xuat-sac-ve-ung-pho-voi-bien-doi-khi-hau-duoc-trao-giai-thuong-tri-gia-647-000-usd-post108136.html
The following two tabs change content below.